04 April 2016 - at sea

Today we woke up in the Strait of Magellan and headed out into the Pacific Ocean. The seas were the roughest yet, and it was not a good day to be on the outer walking deck.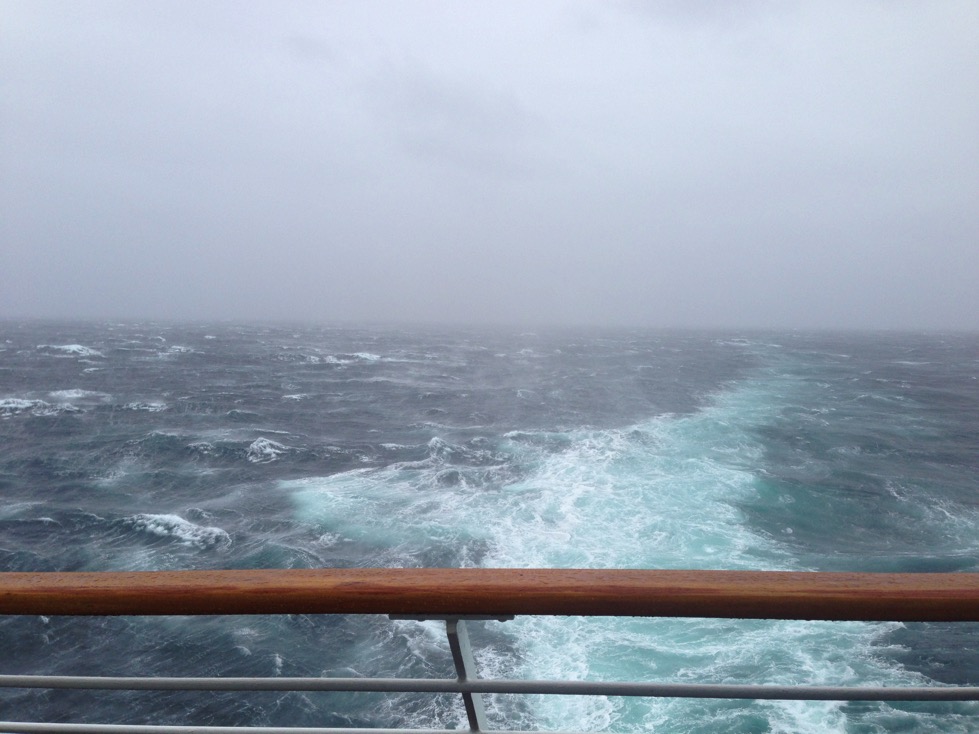 These are from our balcony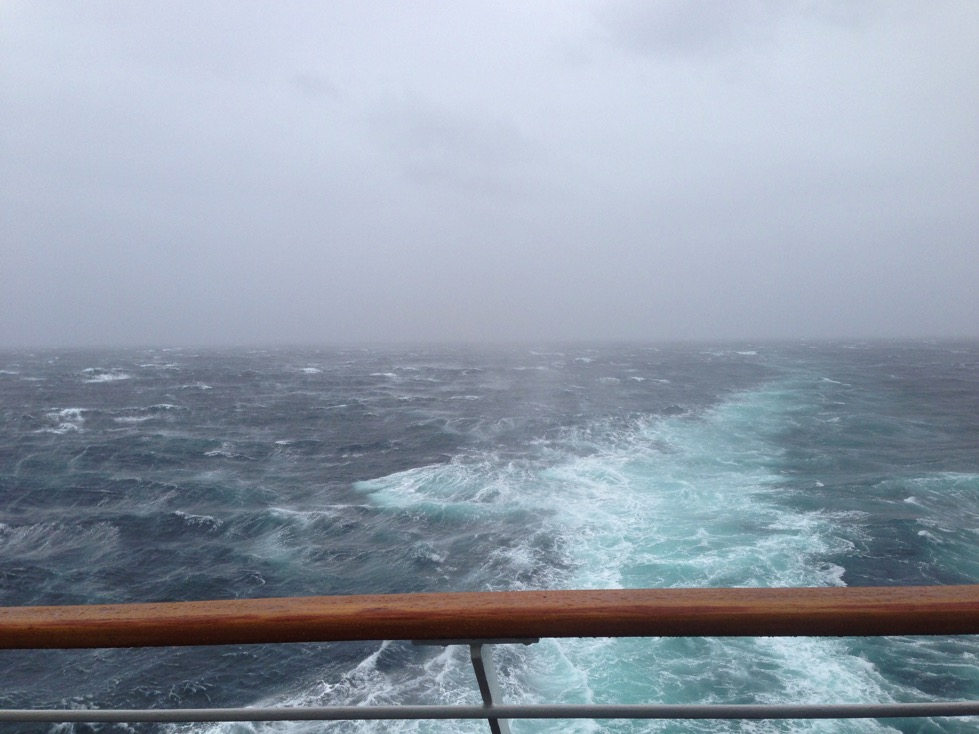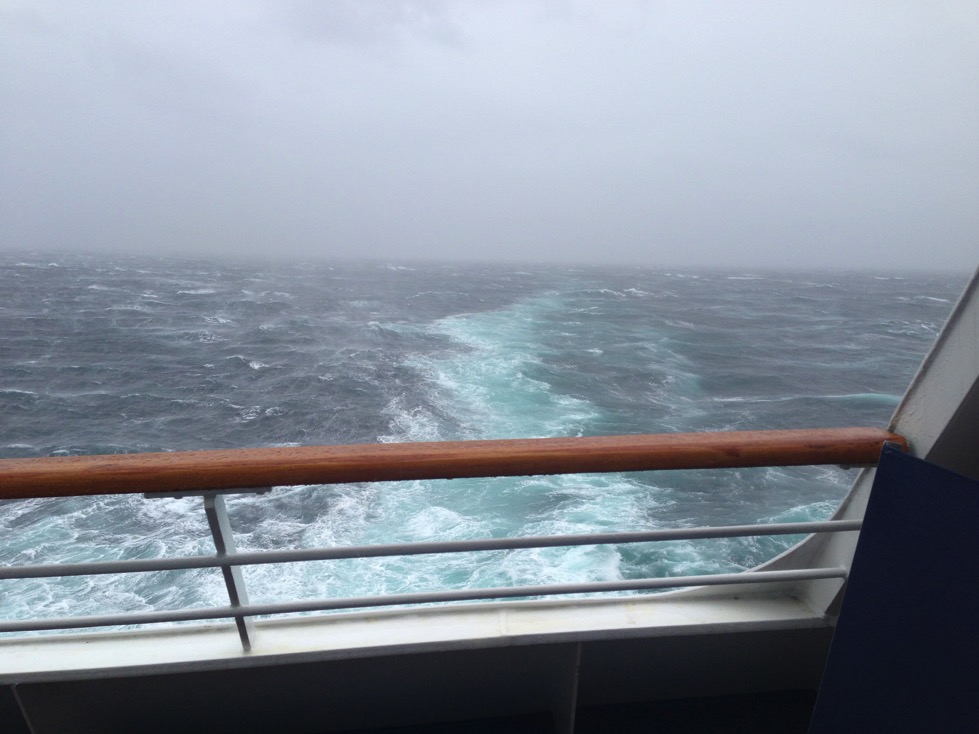 Les and I had a nice breakfast in the restaurant and I went to the gym to roll and stretch before my massage. A good day to skip lunch, I rested an hour after the massage and went back to the gym. I stretched some more, then did an hour of cardio on a recumbent bike. I figured it was too rough to try running on a treadmill. The ship was really bouncing around.

Shortly before dinner time we turned into a fjord and the seas settled down quite a lot. We had exceptional scenery on both sides as we glided up through the fjord. We discussed whether there were any inhabitants on these islands, and whether or not a human had ever trod on them.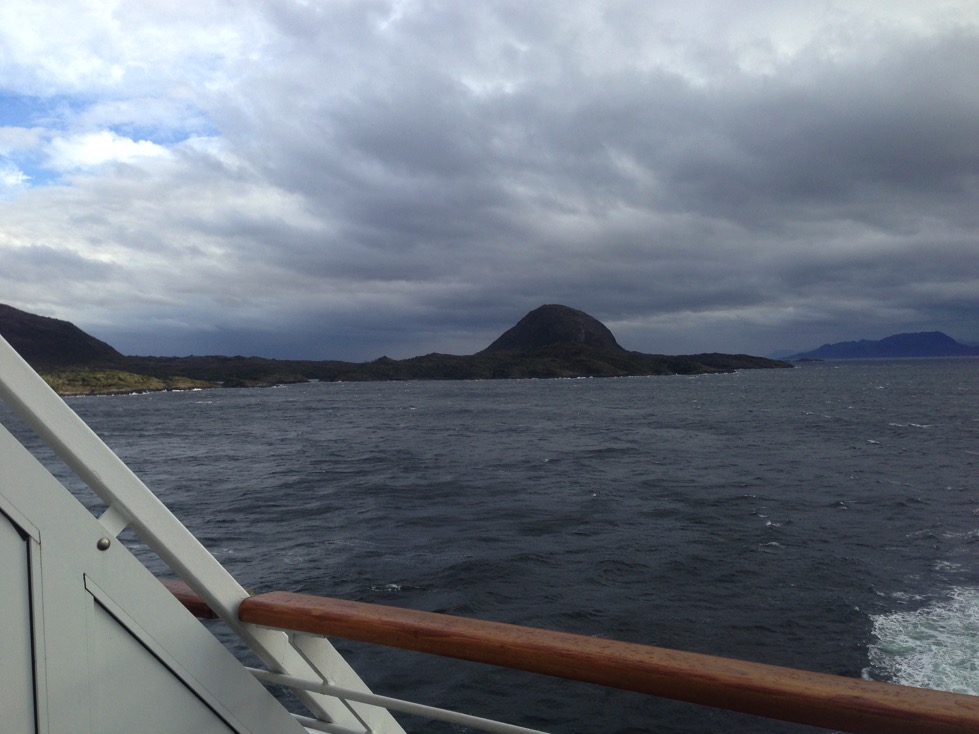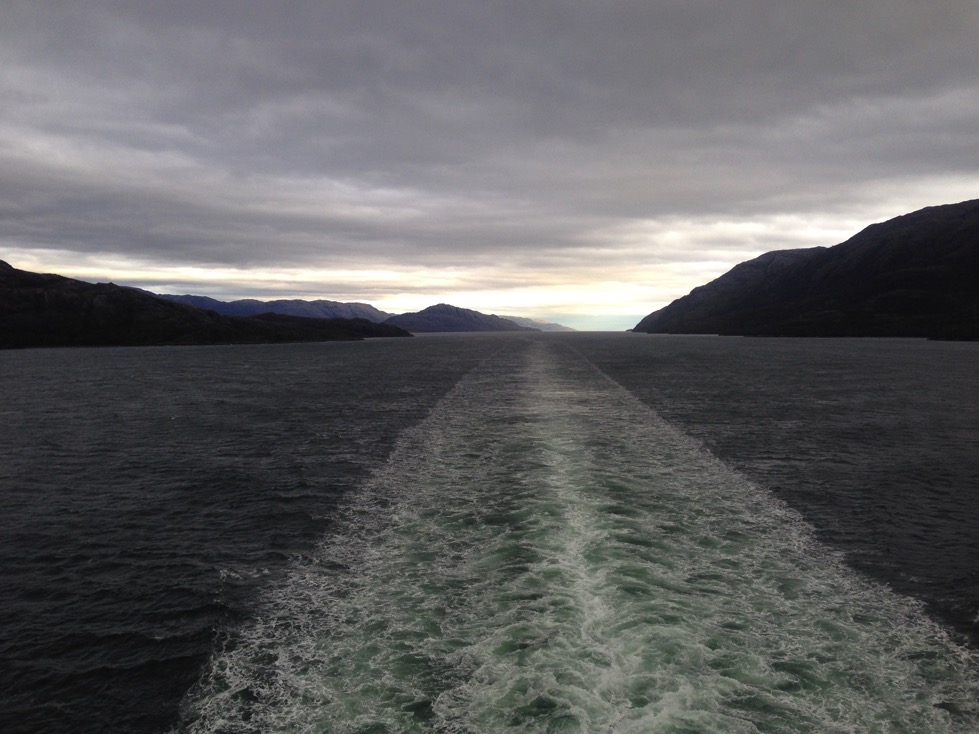 During dinner we saw even larger snow-capped mountains on the starboard (shore) side. Les went to work after dinner and I retired to the stateroom.

Some time during the night, the ship veered west out of the fjord and into the open ocean to head north. It was dark, but, these were easily the roughest seas we had been in. With wind speeds over 50 knots and waves over 21 feet. The ship shuddered hard and continuously. We were forced to close our cabin door, and items kept getting jolted off our table and counter. It was incredibly rough. This carried on for 4-5 hours, after which the ship entered another fjord about 0500. Then the seas smoothed out again.




441 miles on April 4