01 April 2016 - at sea - Cape Horn

Today we will round the Horn. No, really. Not an April Fool.

The seas are very high and the wind is howling, 50 knots across the bridge, making it a "Whole Gale." The captain is trying to pick up speed so we can round the Horn about 6 pm and get some views. No promises. The outside walking/running deck is closed, with caution tape strung across all the doorways out to the track. The seas are about 11.5 high and the ship is really pitching, rolling and yawing.

I notice that the staff has distributed emesis bags at every possible location. Every staircase banister has bags. Every surface that anyone would walk past also has bags. Perhaps due to my constitution, or due to my transderm scopalamine patch, I have zero nausea. To our starboard we can see the land mass of Isla de Los Estados. Captain says it is about 20 miles from us.

After a reasonable breakfast, we went to the excursions counter and I purchased a trip for tomorrow, when we dock in Ushuaia. I gather that we round the horn, then navigate up through the Beagle Channel and dock in Ushuaia. We will be there from 0730 until the last boarding time of 1530 - be back on the ship on time or be left in Ushuaia.

My excursion tomorrow is a canoe and hike trek. I am looking forward to it. I don't know yet what weather to expect. It is 40 where we are right now, and the wind chill is probably sub-freezing.

Well, today was the highlight of the trip so far. We got within 2 miles of the Cape Horn monument in spite of the terrible weather. As we approached, the visibility cleared, and we could see the island the "Cape Horn" is on. We then turned about and headed back east, then north, toward Ushuaia in the Beagle Channel.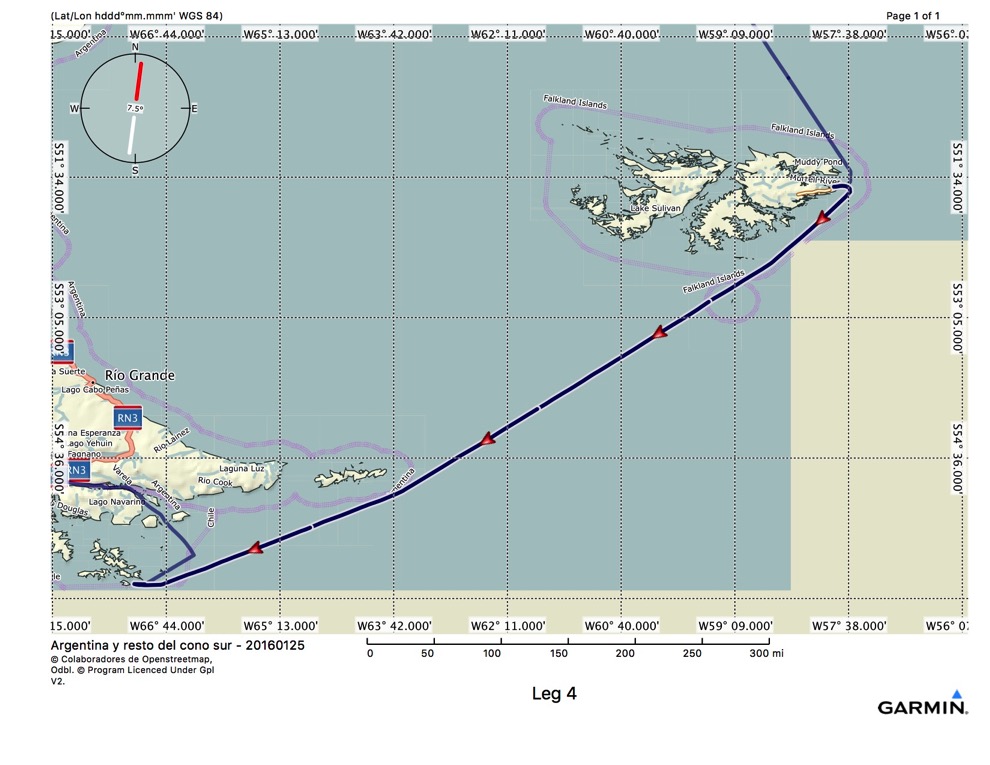 Stanley to Cape Horn


Les and I went to the 12th deck observation lounge. We got fairly good seats, except for one guy who had a seat right in front of the windows, who insisted on standing up the entire time. Les called him out to no avail. We saw Isla de Los Estates on our right, which we were about 6 miles south of, as we headed west.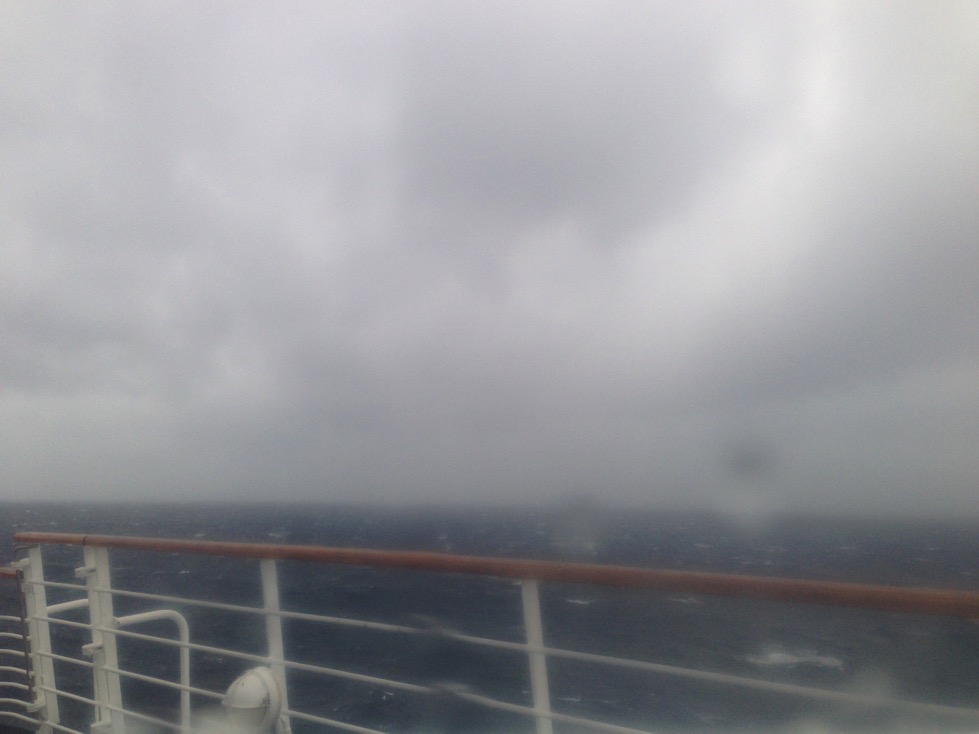 Looking through the observation deck windows. Not promising...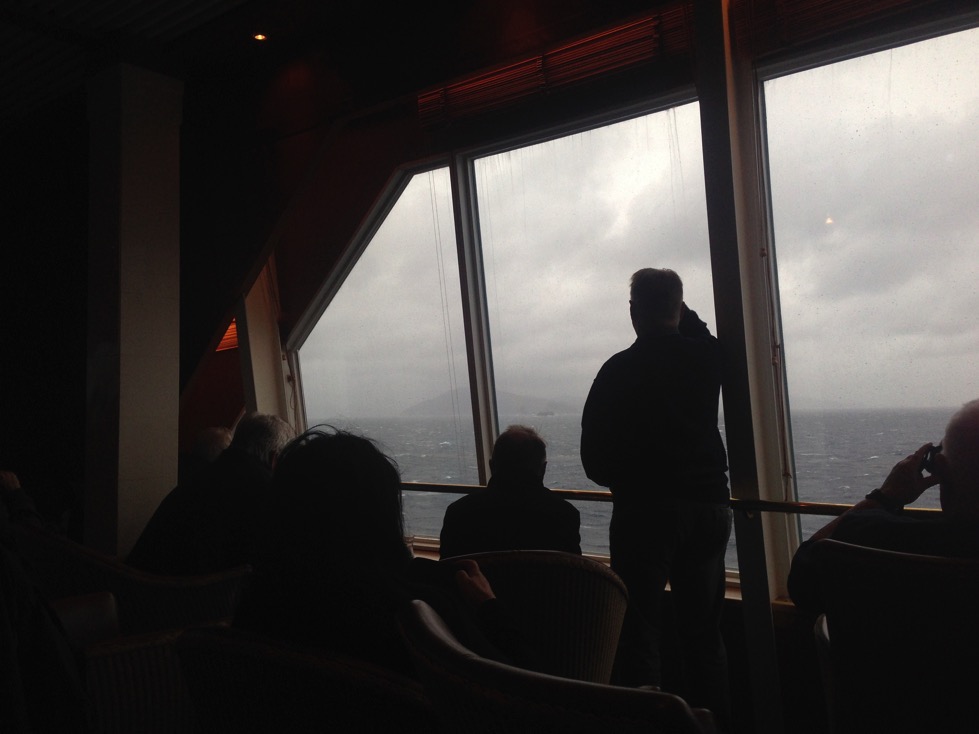 the little twerp in the front row who needed to ruin everyone else's view.



Cape Horn, 1.9 miles dead ahead, from inside the observation deck


As we got closer, the Captain announced that due to the wind we would approach the Cape Horn island only as close as safety would permit, and then turn back for our passage to Ushuaia. When we turned, I went up to the 13th deck on the bow. It was extremely windy but I got a few snapshots of the cape horn island.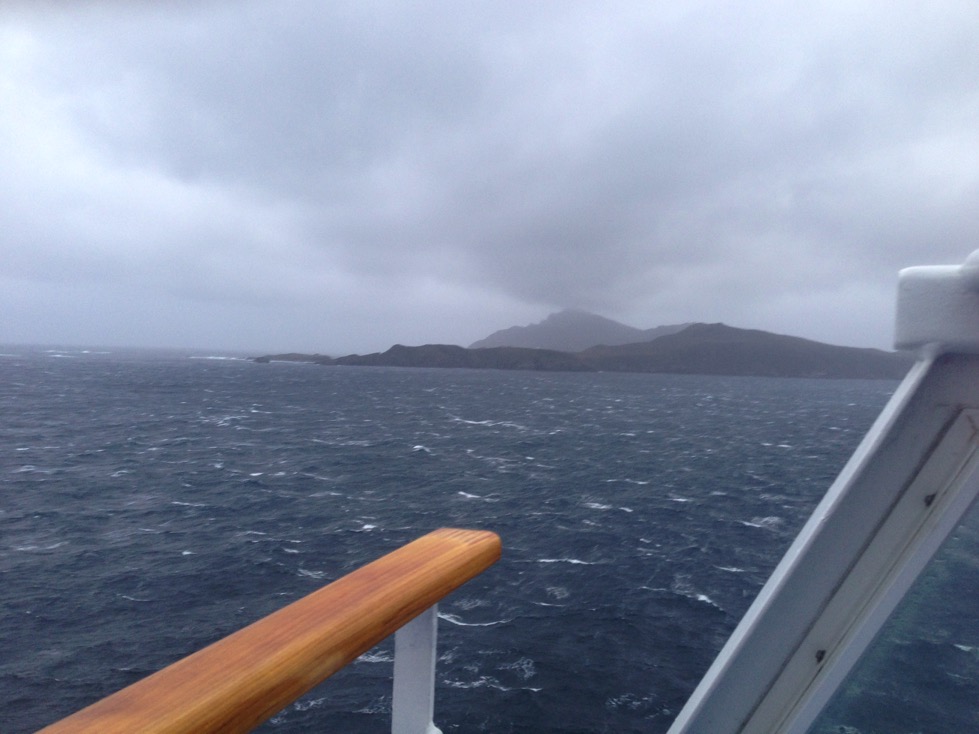 Cape Horn, 1.9 miles dead ahead, from outside on the roof of the observation deck


Once we had approached and turned back toward the east, we realized we could see things perfectly from our balcony in the aft. We rushed back.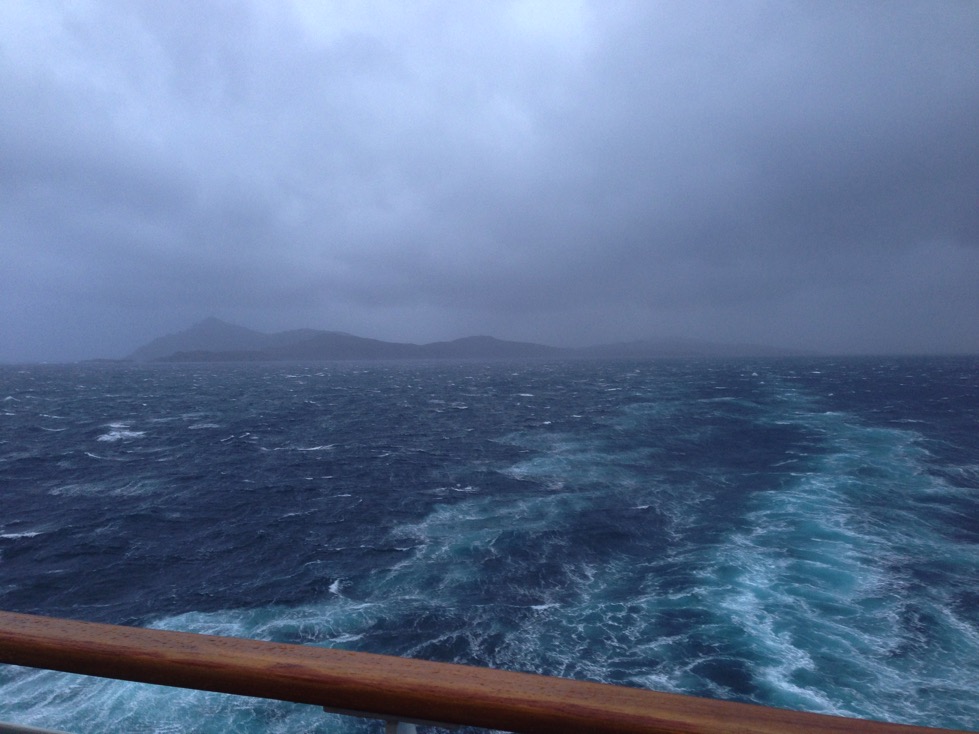 Cape Horn, as we sail away. Been there, done that.


We were elated to have been this close to Cape Horn. We really didn't expect we'd see a thing. But we did see it. We had a wonderful dinner this evening in the Cagney's gourmet steakhouse restaurant, along with a bottle of fine Chilean Cabernet Sauvignon. I had an early morning so went to sleep fairly soon after dinner, having been to Cape Horn.